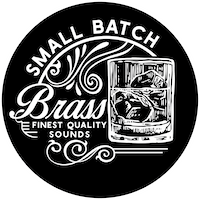 Small Batch Brass
Finest Quality Sounds
Small Batch Brass is a funky, New Orleans inspired brass rock group that provides high quality, unique musical experiences for live music venues, private parties, and corporate events.
Are you planning a wedding?
A corporate event?
Want us at your music venue?
For more information about what we can do for you, contact us!
Email:
[email protected]