Small Batch Brass began as many other brass quintets: 5 brass players looking for additional gigs and playing opportunities. After the first few rehearsals, though, things began to change:
Instead of playing traditional brass quintet repertoire, we started to find arrangements of jazz and Dixieland standards and come up with our own arrangements. Instead of turning on a metronome, we found an incredible drummer who loves playing "off the page" with us. And instead of looking for chamber music gigs, we started playing at local breweries and bars – and having a blast!
Audiences seemed to have a blast too! We've played in Louisville, Indiana, and Frankfort in all sorts of venues – on stage, in bars, restraunts, patios and even next to a hot air balloon!
Our shows are a mix of groovy, New Orleans-inspired brass music; traditional blues and jazz, and even some pop and rock hits from the last 50 years thrown in for good measure.
We do still do the traditional brass quintet gigs every now and then (weddings, graduations, etc.) but if you're looking for a high-energy show in almost any venue, we've got exactly what you need!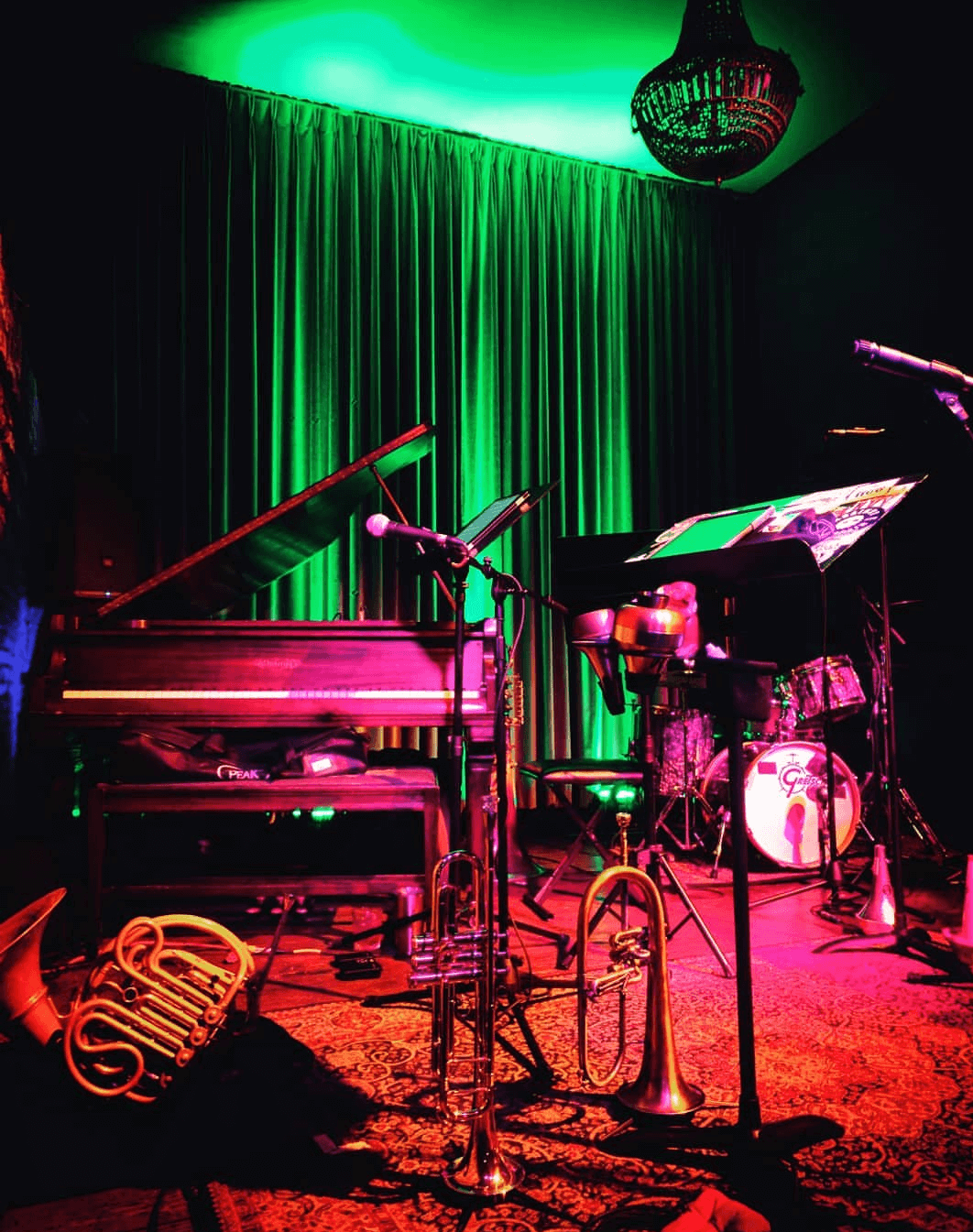 Trumpet
Roger Levering
Horn
Colin Dorman
Trombone
Mike Smith
Tuba
Adam Edwards
Drums
Quinn
Small Batch Brass is a funky, New Orleans inspired brass rock group that provides high quality, unique musical experiences for live music venues, private parties, and corporate events.