Repertoire and Music Selection
One of the things that the members of Small Batch Brass enjoy is playing all different types of music.
While other brass quintets stick to the same staples (transcriptions of Bach and Gabrielli, Ewald, Ewazen, etc.) we love doing things that are a bit outside the box.
So not only do we have the traditional quintet repertoire (suitable for weddings, graduations, etc.), we also have a wide variety of jazz, Dixieland, blues, and even rock/pop music that can liven up any reception, party, or corprate event. Several of our members are also experienced arrangers, so if you have a specific request for a piece to make your even one-of-a-kind, we can usually accomodate those requests.
Traditional Musical Examples
| | | |
| --- | --- | --- |
| Title | Composer | Traditional Placement |
| Light Classical | Bach, Verdi, Handel, etc. | Prelude |
| 50s and 60s Love Songs | Elvis, The Beatles, Beach Boys | Prelude |
| Swing/Light Jazz | Early to mid-20th century various | Prelude |
| Ave Maria | Schubert | Seating of the Mothers |
| Trumpet Voluntary | Clarke | Wedding Party Procession |
| Air on the G-String | J.S. Bach | Wedding Party Procession |
| Canon in D | Pachelbel | Bridal Processional |
| Wedding Chorus | Wagner | Bridal Processional |
| Ode to Joy | Beethoven | Recessional |
| Wedding March | Mendelssohn | Recessional |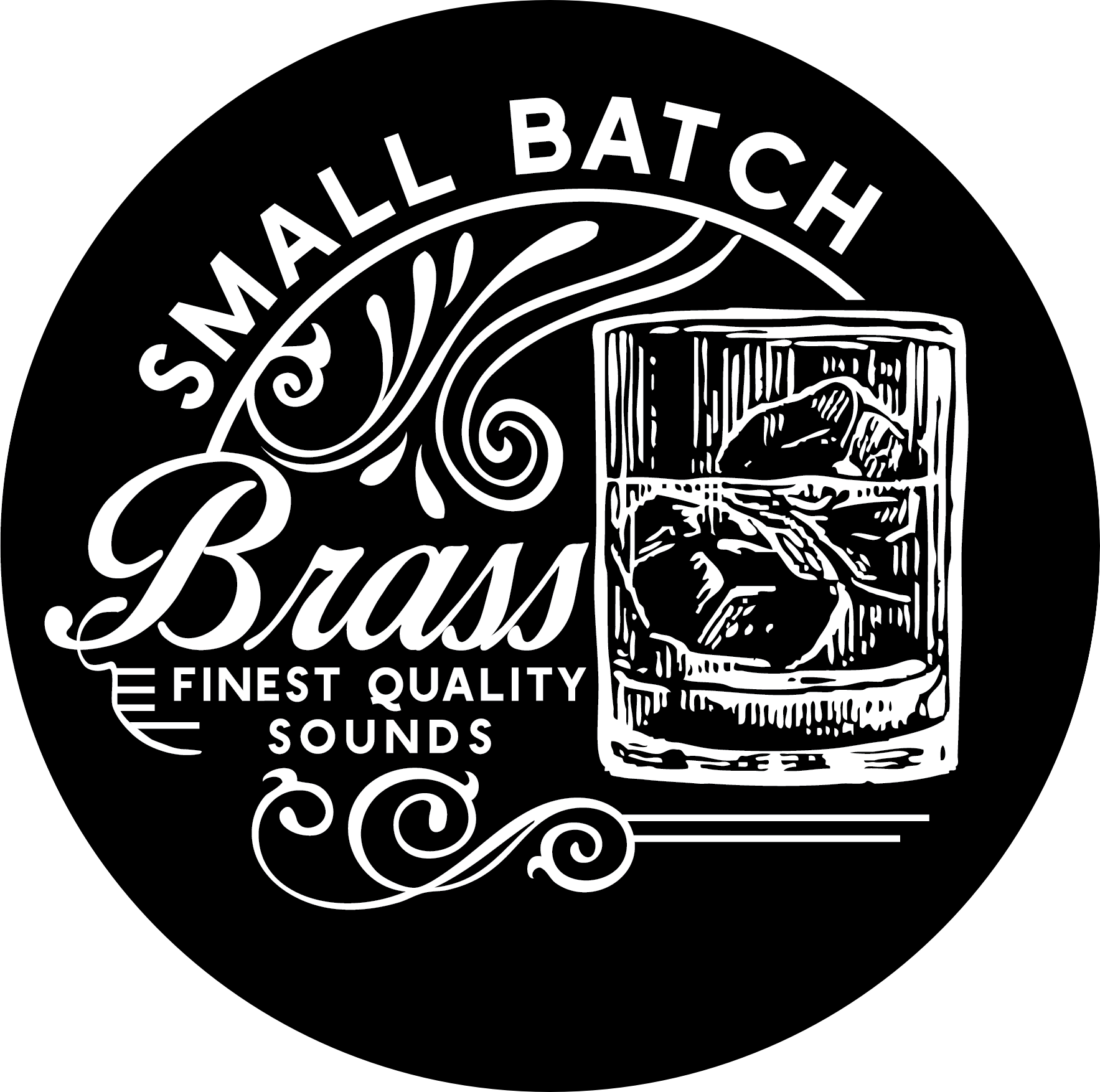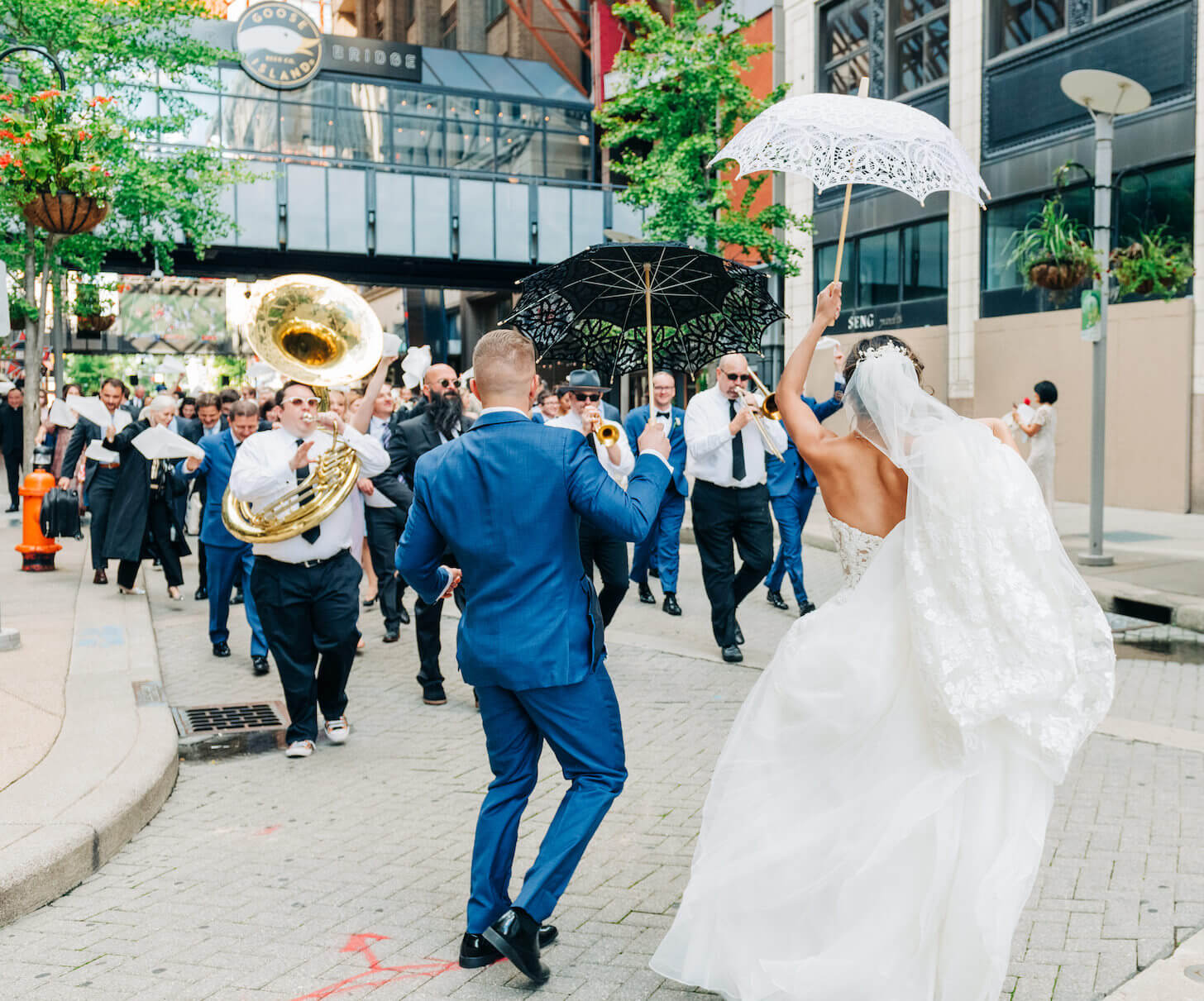 2nd Line Wedding Procession
Want to really make your special day memorable? Small Batch can bring a bit of New Orleans to your Kentucky wedding with a "2nd Line Parade".
Nothing gets your reception party started off on the right foot faster than a brass band procession from your ceremony site to your reception!
Music for Anniversaries
Music for an anniversary depends a lot on the musical preferences of the couple.
We have lots of old standards, like Autumn Leaves, Birdland, Chattanooga Choo-Choo, as well as newer songs great for the occassion. With our extensive list of jazz, big band, and popular music, though, we have musical hits from just about every decade covered! As always, if you have a particular request, we have some great arrangers and can probably make almost anything happen!
Music for Graduations
While lots of graduations are using modern pop music, we think that no matter the genre of music you want, Small Batch Brass is probably the best ensemble for any graduation – indoors or out!
We have the graduation "classics" like Pomp and Circumstance or Arrival of the Queen of Sheba, and we also have lots of classic and modern jazz, blues, and pop tunes that can make your graduation event one to remember.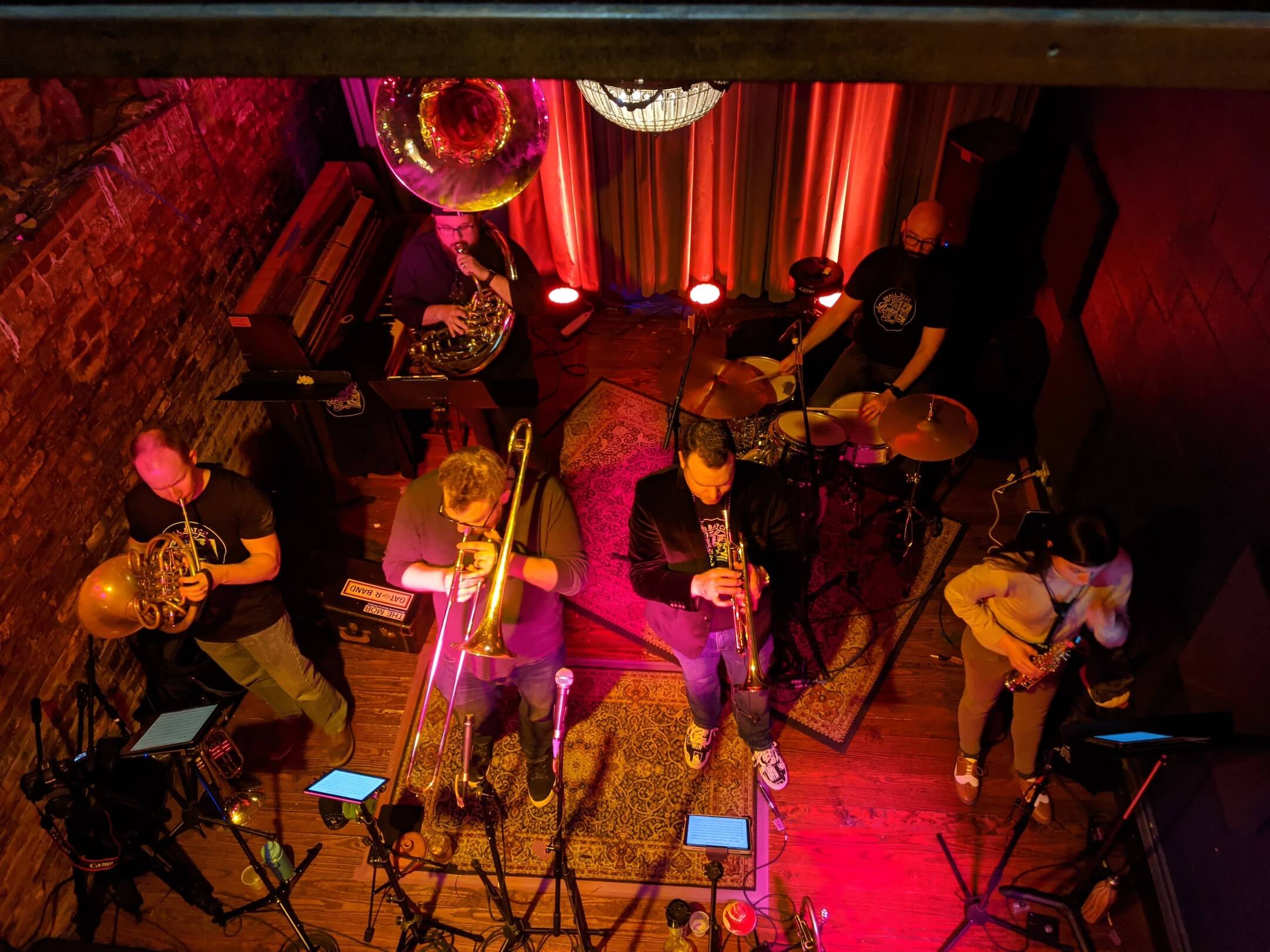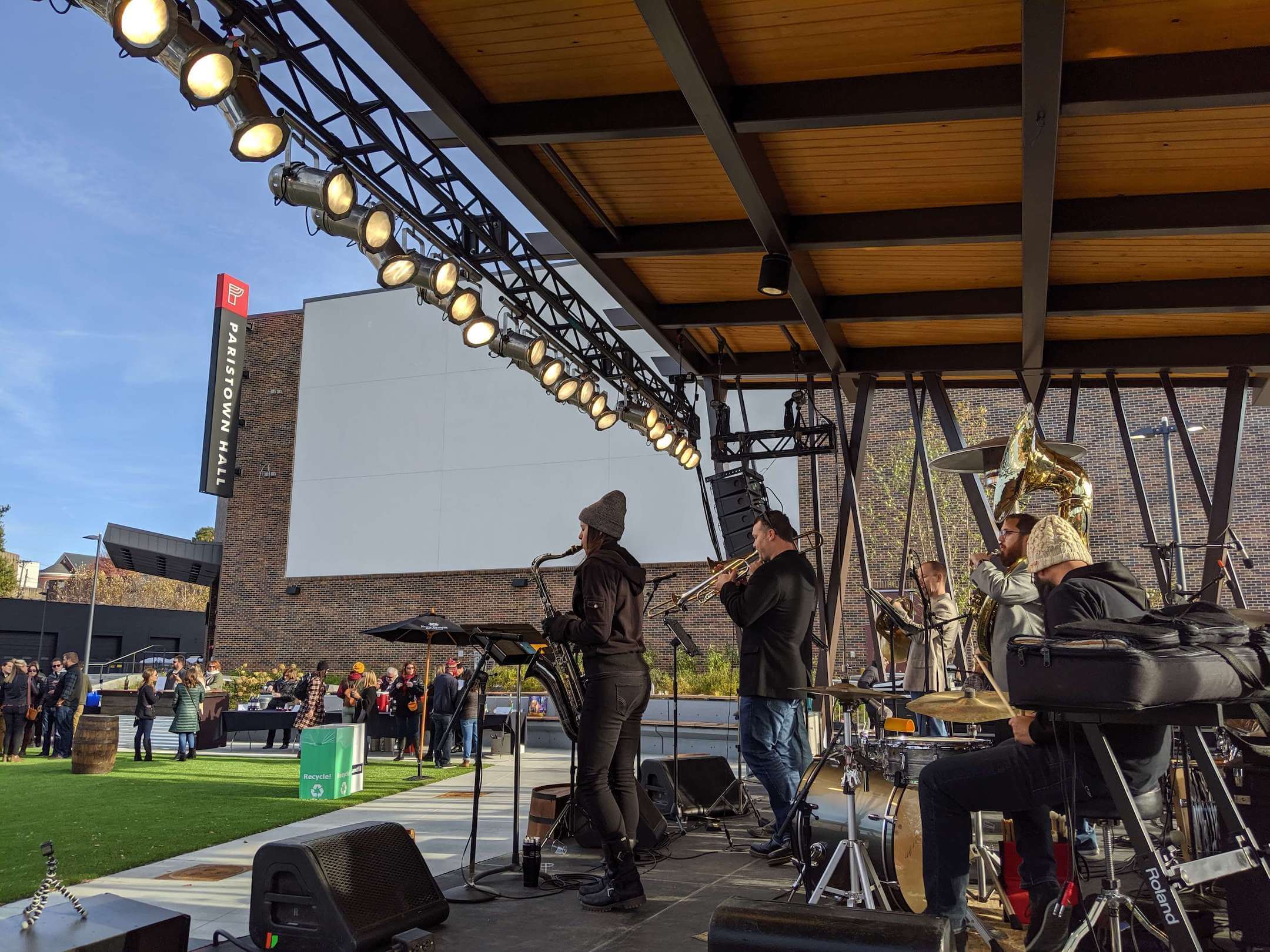 Music for Other Events
We have an extensive repertoire suitable for all sorts of private or business parties or corporate events.
Whether you want something upbeat and energetic for a party or laid-back and soothing for background music, we have repertoire that can help you create the perfect environment for you and your guests!